Registry Media Kit
How do I describe the registry?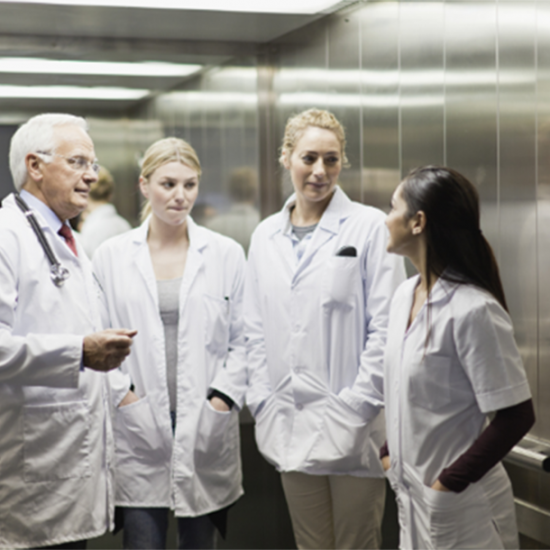 The UI Health Research Registry is a web-based matchmaking platform where volunteers can interact with health studies of all kinds. The welcoming interface makes research approachable for the volunteer, and study teams benefit from a user-friendly interface that makes managing recruitment efforts easy.
How can I share registry information?
IMPORTANT!
The UIC IRB considers UIHRR communications directed toward potential participants to be human subject recruitment. All marketing efforts must be reviewed and approved by the IRB. If you need assistance with custom materials, please contact our regulatory specialist, Rachel Olech at rolech@uic.edu and cc Lauren Rieger, laurenw@uic.edu.
With previously consented participants
(Requires additional IRB approval)
Every day researchers at the University of Illinois at Chicago are exploring new ideas aimed at
preventing, treating or curing disease and improving our ability to live longer, healthier lives.
Unfortunately there is a very real shortage of research volunteers whose participation in studies could help move these potentially life-changing ideas into the clinics and hospital where they might benefit patients.
Because it can be difficult for people to find studies that fit their needs, and for researchers to find people who fit their studies, the University of Illinois at Chicago launched the UI Health Research
Registry.
We invite you to learn more about this research matchmaking portal and how it can help you make a difference in the lives of others and the health of our communities.
We want to create a healthier future by changing the way people get involved in research. Be heard, make a difference and learn more about participating in research today.
Our team is here to answer any questions! Learn more about taking part in health research by reviewing frequently asked volunteer questions, emailing healthresearch@uic.edu or calling (312) 355-8450.
Via social media
Hashtags:
#UIHealthResearch
#ImprovingResearchForGood
#ShareTheHealth
Posts:
UIC is excited to announce the launch of the first system-wide health research matchmaking portal that connects people like you to our study teams! Learn how you can help unlock tomorrow's health discoveries at go.uic.edu/healthresearch.
Health research needs you, and the UI Health Research Registry makes it easy. Search for studies, show interest, communicate and become a #ResearchVolunteer. Tomorrow's answers start with YOU today! Learn more at go.uic.edu/healthresearch.
Know Your Rights! Before you join the UI Health Research Registry, learn more about health research, rules and regulations, how you are protected and ways to volunteer for yourself or a loved one at go.uic.edu/Participant_FAQs.
Today's researchers want to make sure that treatments and cures are designed for everyone's unique needs. Participating in research is an opportunity to have your voice heard. Are you ready to make a difference? Learn more at go.uic.edu/healthresearch.
Health research is one area where we can work together to create opportunities for everyone to lead a healthier life, no matter who we are, where we live or how much money we make. Tomorrow's answers start with YOU today! Learn more at go.uic.edu/healthresearch.
Printables
Want to share information about the registry in your clinic or office space? These IRB-stamped materials are available for download and easy printing.
Need assistance or want to request larger quantities of these materials? Contact Lauren Rieger at laurenw@uic.edu.