Working with Us
Let's partner on your translational research project!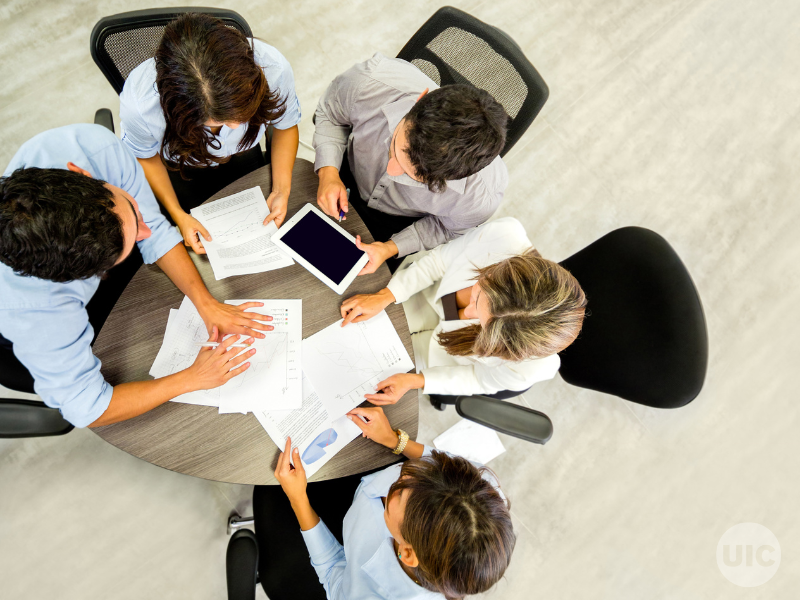 The Research Ally portal provides a single, web-based platform to request and manage your CCTS consultations.
Our research navigators and peer scientists will work with you along the entire continuum of your project- from grant preparation, to conducting the research, to reporting and analysis, to close out. Our team of experts is here for you every step of the way.
STEP 1: Create a new project
We will ask you some basic questions about you, your team, and the project. You will select from a list of research needs that will help us prepare for our consultation with you.
STEP 2: Review project details with a CCTS research navigator
Your designated research navigator will reach out to gather and review some additional information prior to scheduling our first consultation. This navigator will be your primary point of contact for the entirety of the project.
STEP 3: Meet with our team of peer scientists
In the initial consultation, our peer scientists will listen to you and/or your team's unique challenges and offer a range of solutions that can best address the specific needs of your project.
STEP 4: Choose your support
After the team consultation, we will present you with a list of support options for your review and approval, including any associated fees.
Note: Most CCTS support is freely available. If there is an associated cost, you will see clear details about the estimated hours and scope of work.
STEP 5: Let the collaboration begin!
With your approval, we will get to work! We will be in regular contact throughout this process. Should you ever feel like you need additional help, just add a new "request for consultation" to your project—there is never a fee or obligation for these meetings.
What if I had projects in the old service request system? Heading link
The Research Ally portal replaces CCTS's former service request system, which you may have used to request consultations in the past. Please be advised that if you had an existing service request system account, you will need to re-register in the Ally portal.
Our team may have contacted you to migrate your pre-existing project to the portal. If so, simply login and verify that project details have successfully transitioned.
If you have not been contacted by a Research Navigator, you will need to create fresh project records for new requests. Your historical records are still available for viewing on the archived service request system, but no new requests can be processed here.