Overview
Community  engagement  and  implementation  science  are essential  to  the  successful  translation  of  interventions  and  other  healthcare  advances  implemented  in  community  settings with  the  ultimate  goal of improving health outcomes.
CCTS works closely with UIC research teams to ensure that they meet their recruitment goals, that their studies include populations often underrepresented in research, and that their research findings can be translated into interventions that can be widely implemented.
CEC Consultation Testimonial
They suggested how to connect with potential community stakeholders and provided names of people to contact. They also helped me review and revise my recruitment materials to improve the chances of potential participants being interested and contacting the research team.
Services by Project Stage
Planning

Relevant Support:

Letter of Support
Project Design Consultation

Recruitment and retention plans
Recruitment budget
Community engagement strategies including partnership development
Dissemination and/or implementation plans

Community Engagement Advisory Board consultation

Related Services:

Data Collection

Relevant Support:

Recruitment and retention strategies
Development/refinement of recruitment materials
Community engagement strategies
Community Engagement Advisory Board troubleshooting consultation

Related Services:

conclusion

Relevant Support:

Preparing for subsequent grants/projects, including implementation strategies and policy guidance

Related Services:

Including methods section review and subsequent grant/project planning

dissemination

Relevant Support:

Preparing for subsequent grants/projects, including community engagement strategies and partnership building
Community Engagement Advisory Board consultation on dissemination tactics and outreach options

Related Services: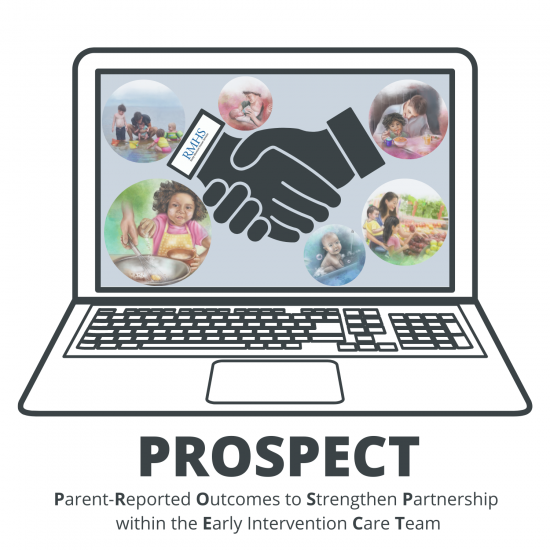 Research Partner Spotlight
"Testing an electronic option to empower family-centered early intervention services"
Sim J, Kaelin V, Kuznicki L, Banks S, Bane J, Salgado Z, Villegas V, Khetani MA, on behalf of the High Value Early Intervention Research Group
Read the Paper
Related Tools and Projects