For Study Teams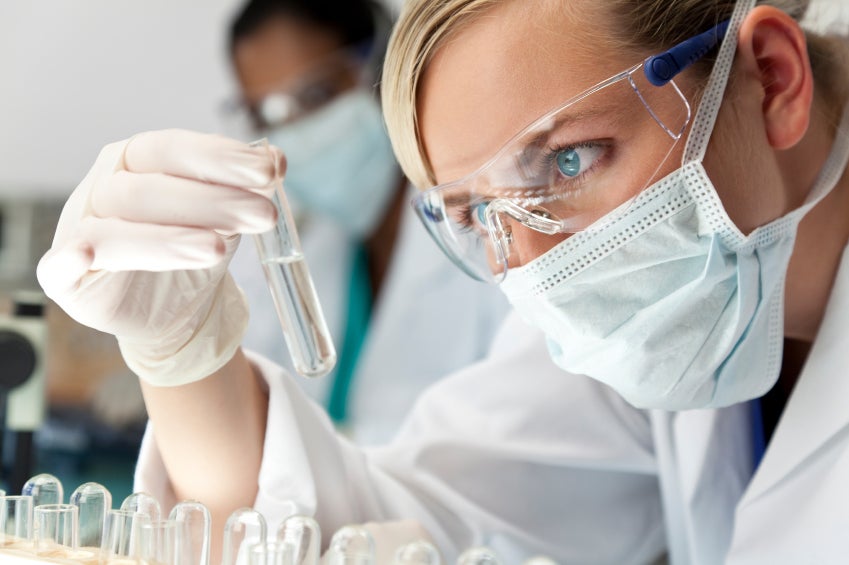 ResearchMatch.org, an NIH Clinical and Translational Science Awards (CTSA) initiative, is an online registry that connects people interested in volunteering for clinical trials with investigators looking for research participants.
Highlights
Disease-neutral registry that includes healthy volunteers
111 institutions and 41 partners increase access to a wide variety of research participants
Exclusive access- only RM institutions have access to registry volunteers
Condition Connections- such as anxiety and depression, autism and IBD-  create subregistries for more precise matches
Interfaces with ClinicalTrials.gov to increase recruitment potential
Pre-screening capabilities with IRB-approved REDCap survey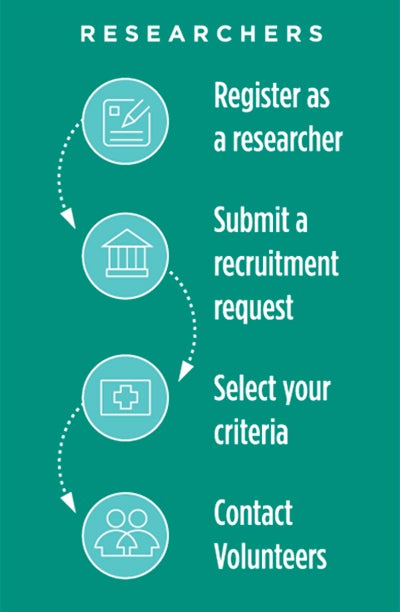 What does the researcher have to do to use the registry?
Anyone from UIC can browse the website and complete a feasibility assessment. This helps a study team determine if RM has sufficient numbers of the type of potential volunteer sought. Before getting started, you should review the Researcher FAQs developed by the RM team.
How does the research team learn how to use ResearchMatch?
RM's Researcher Video Tutorials: Accessible from your account dashboard
CCTS's ResearchMatch User Guide
Contact a CCTS regulatory specialist for assistance with the IRB approval, or contact a recruitment specialist to find out how to best utilize the tool to increase volunteer numbers.
What should I include in my grant application if I intend to use the registry?
The following should be added to your IRB submission in order to use ResearchMatch:
ResearchMatch.org will be used as one of the recruitment tools for this research study/protocol. ResearchMatch Volunteers will be contacted through ResearchMatch.org. Included with this submission is a study recruitment message that will be sent to potential study volunteers.
Additional template language is available in the ResearchMatch User Guide.