COVID-19 Vaccine Uptake: Public Awareness Campaign Contest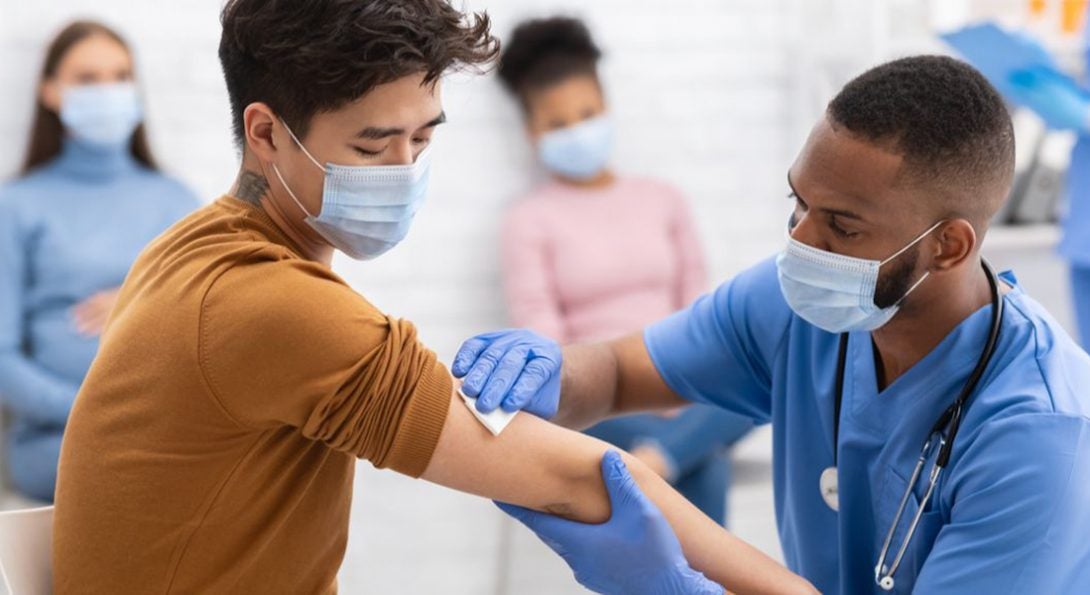 Vaccine messaging designed by UIC students for the Chicago community
DEADLINE EXTENDED!
Friday, April 16, 2021, 5:00pm CT
Vaccine Hesitancy: What we know and what we need to do
Increasing demand for and acceptance of COVID-19 vaccines is essential for achieving "community immunity" (herd immunity) and returning to many of the social and work activities important to us all. Although many people are eager to get vaccinated, there are also significant proportions of the population who are hesitant, reluctant, or mistrustful of the vaccines and the vaccination process. Good communications about the vaccines can help overcome hesitancy and promote acceptance.
The goal of the Vaccine Uptake Public Awareness Campaign Contest is to increase motivation to get a COVID-19 vaccine by delivering effective, tailored messages targeted to segments of the population that have higher levels of vaccine hesitancy.
With this competition, we hope to engage UIC students in developing messages that may help to promote acceptance of COVID-19 vaccines and motivate and mobilize people to get vaccinated.
Competition Guidelines
Submissions must:
be from current UIC students (undergraduate or graduate)
come from a team of 2-4 students
fit one of the following 7 categories:

Poster/Billboard/Print media
TikTok or YouTube video (must be less than 2 minutes)
Tweet or Facebook content
SnapChat or Instagram content
Radio/podcast (30 seconds or less)
Radio/podcast (5 minutes or less)
Other- creative freedom
Each submission must answer the following questions:
Who is the intended target audience?
Why? Justify your response based on need to reach individuals who might be hesitant to receive a vaccine.
What is the dissemination strategy/media plan to ensure your ad is seen by the target population?
Judging Criteria & Awards
All submissions will be evaluated by a panel of judges who represent key target audiences. Priority will be placed on the extent to which the creative content could effectively motivate people to get vaccinated.
Prizes will be awarded within each category. In each category, we will award one $200 prize to the top scoring submission,  $100 prizes for honorable mention. There will also be an overall $400 grand prize winner across all categories. Winners will be announced in early May.
The winning materials will be made openly available for sharing within the UIC community as well as throughout Chicagoland (with consideration given to the defined distribution plan).
Background Information & Potential Strategies for Content Creation
Information about people's attitudes toward COVID-19 vaccinations has been collected from both surveys and focus groups. We have learned several insights that need to be considered in developing messaging campaigns:
Higher rates of vaccine hesitancy or lower rates of intention to get COVID-19 vaccines occur among:

Blacks and Latinx compared to Whites or Asians
Lower educated, those with less than high school education compared with others
Lower income compared to those with higher income
Individuals aged 18-29 compared with older age groups

Some frequently mentioned reasons people are reluctant to get COVID-19 vaccine include:

Concern about not knowing the long-term potential side-effects of the vaccine
Not trusting the government or vaccine makers who might be backing vaccines
Concerns that not enough people like themselves have been included in testing to know the effects
Beliefs that one can take better care and protect oneself better than relying on vaccine
Concerns about specific health issues that might be related to vaccination
Concerns about the hassles involved in trying to get a vaccine and safety associated with the process
To help build confidence in and motivation to get COVID-19 Vaccine, creative content should consider:
Tailoring messages to specific audiences to address concerns unique to that group
Using jargon-free messages
Acknowledging concerns
Avoiding the repetition of false claims
Emphasizing support and understanding of ambivalence and concerns, but highlight potential benefits of vaccination
Speaking to the values of the specific audience when calling attention to the benefits of vaccination
Using a trusted messenger to deliver the message – someone who is like the intended audience
Sharing messages across a variety of accessible channels to ensure the intended audience is reached- consider where people are at and what they tune into
Modified on April 08, 2021