Team Science
Overview
The complexity and intractability of today's health problems and the pressing need for solutions demand that scientists from multiple disciplines collaborate to generate novel insights and approaches to improve individual and population health. However, working together in cross-disciplinary teams is not easy. It often requires forming new relationships, carrying out our research in new ways, and developing new skills.
Attendees will learn how to:
identify the strengths of a team science approach
bring collaborators together around a health topic
approach the establishment of a successful team
develop and maintain relationships with team members and community partners
overcome common challenges in team science collaboration
Talks are appropriate for health researchers across career levels, including graduate students, pre and post-doctoral trainees, faculty members and research support staff.

Wednesday, 1:00 pm–2:00 pm
Virtual via Zoom

Wednesday, 1:00 pm–2:30 pm
Virtual via Zoom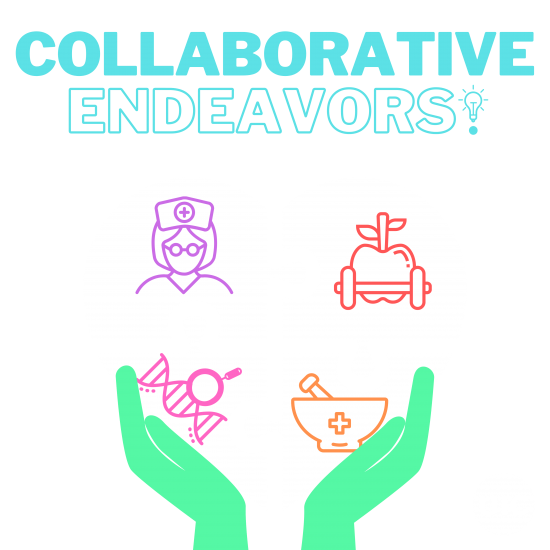 Translational science is a team sport. Do you know how to play? Heading link
Collaborative Endeavors is a podcast about how teams of researchers from different scientific backgrounds come together to tackle society's big health challenges.
Listen In