In-Person Training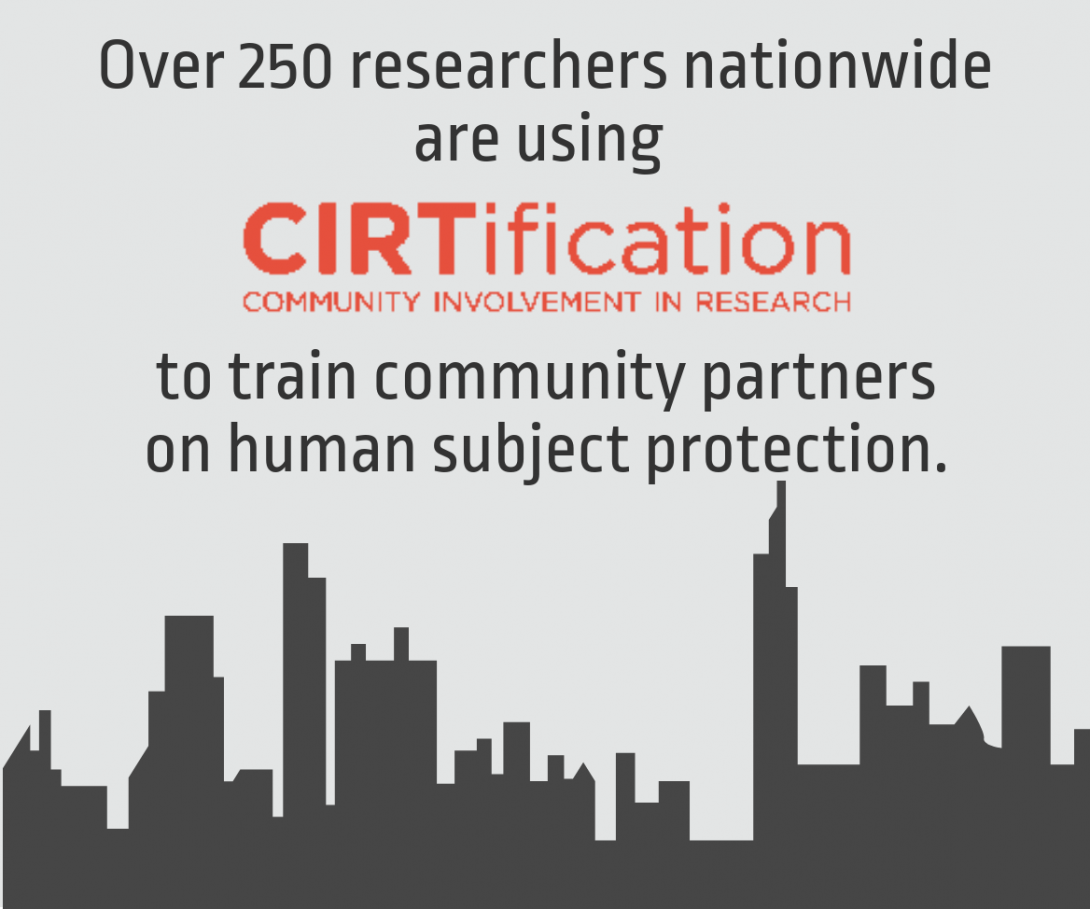 In-person CIRTification was developed for a variety of facilitators and can be tailored to meet your specific needs. These may include:
Research ethics or responsible conduct of research (RCR) educators, who may not have expertise in community-engaged research
Principal investigators of community-engaged research projects, who may not have experience teaching RCR or research ethics
Experienced community research partners
Trainers with a variety of backgrounds
The background reading materials provided in the curriculum should be sufficient for supporting the implementation of all activities and lectures. Resources that can provide more in-depth information are referenced throughout the manual.
Following the recommended 3-hour lesson plan format ensures fidelity to the curriculum learning objectives. The content is comparable to that covered in standard training programs.
To download any portion of the curriculum, please click the links below and save the file to your computer.
Due to the large file size we are unable to upload .PPT versions of the presentation to our website. If you would like a PPT version of either presentation please email cirtification@uic.edu.
Facilitator Manual
Participant Workbook
PowerPoint Presentations (PDF only)
Handouts
CIRTification materials have been translated into Spanish by Juliana Munoz and Ana Espinoza at Georgetown University with additional input from Nerida Berrios, Amparo Castillo, Wendy Choure, and Veronica Garcia at the University of Illinois Chicago.
Participant Workbook
PowerPoint Presentations (PDF only)
Handouts