The ACT Network
As part of our suite of multisite clinical trial support, CCTS has access to the CTSA-supported ACT Network. From cohort discovery to assistance with a SMART IRB, CCTS can faciliate the necessary connections to expand your clinical study's reach.
What is the ACT Network?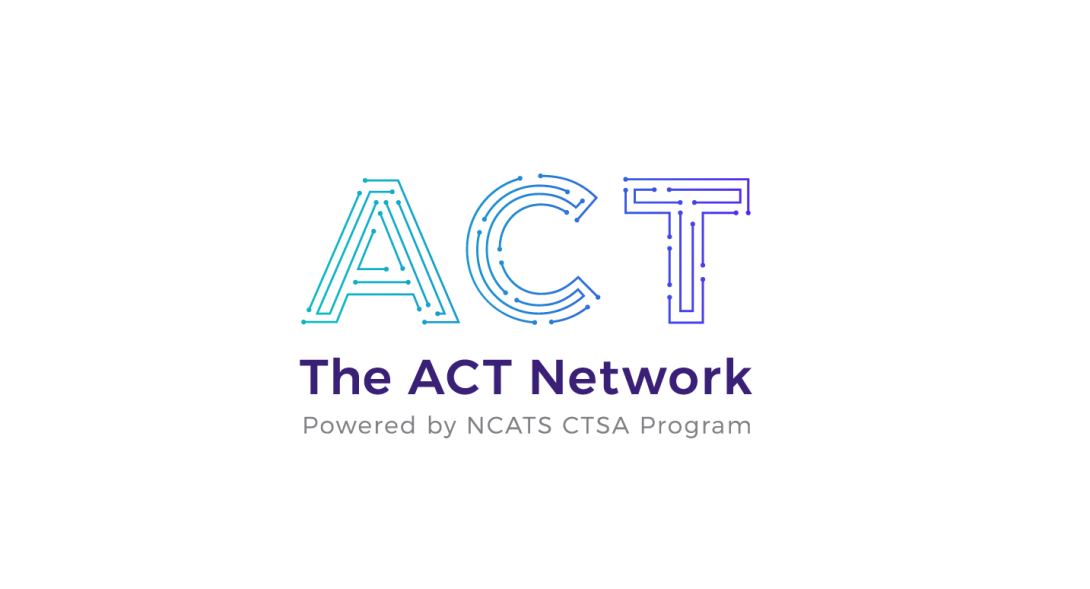 The ACT Network is a federated data network of leading academic medical centers in the CTSA consortium. This HIPAA-compliant and IRB-approved cohort discovery tool was funded by the NIH National Center for Advancing Translational Science to accelerate accrual to clinical trials. Using the online platform, researchers can access de-identified data from over 125 million patient records in real-time.
Who is in the ACT Network?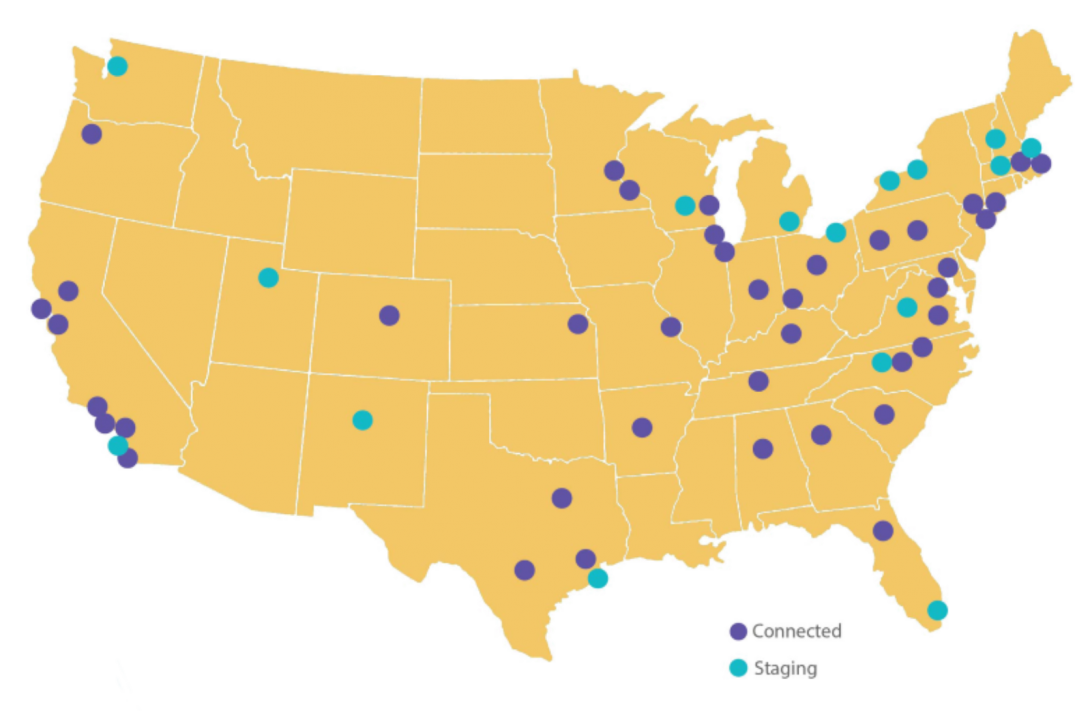 Currently, 41 leading academic medical research centers are live on the ACT Network. An additional 16 sites staging to connect to ACT in the coming months. Soon, all CTSA sites nationwide will be contributing to the platform.
What can I do with ACT?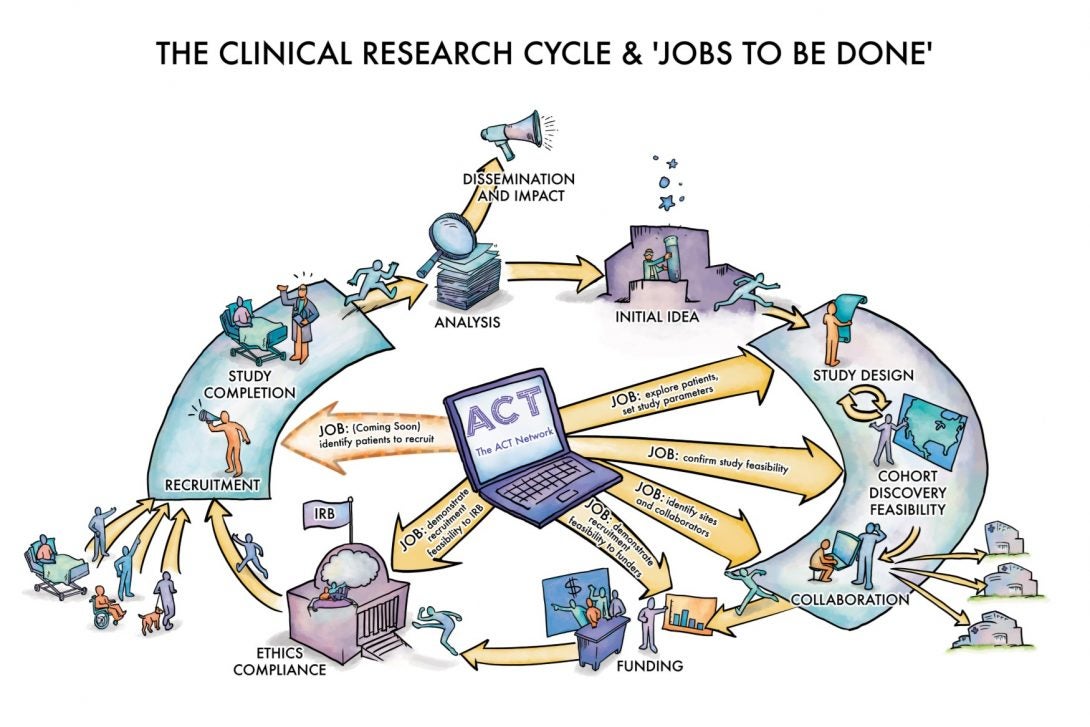 Explore patient populations in depth and in real time, from a desktop computer
Iteratively test and refine inclusion and exclusion criteria for clinical studies
Confirm and demonstrate feasibility of clinical studies to funders, IRB, etc.
Identify potential partners for multi-site studies
How can I access ACT?
Interested users can request an ACT Network account through the CCTS Service Request System under the Biomedical Informatics tab.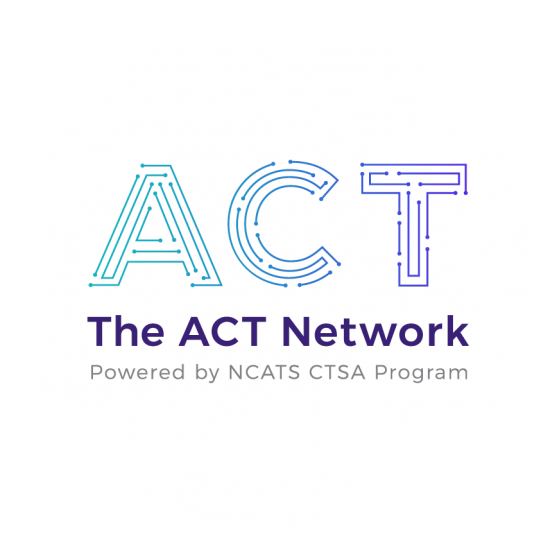 ACT Network Support at UIC
Provided through the CCTS Biomedical Informatics Core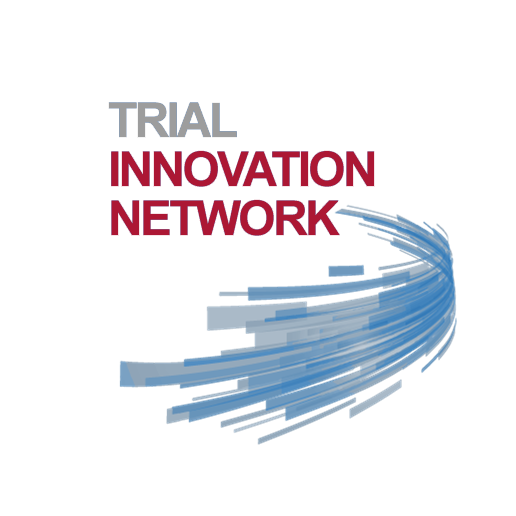 CTSA Trial Innovation Network
The TIN is a collaborative national network that focuses on operational innovation, operational excellence, and collaboration and leverages the expertise and resources of the CTSA Program.
Learn More