Jul
20
2020
2020 Virtual Short Course in Clinical and Translational Research Methods
July 20 - 31, 2020
10:00 AM - 12:00 PM
Address
Blackboard Learn, Chicago, IL 60612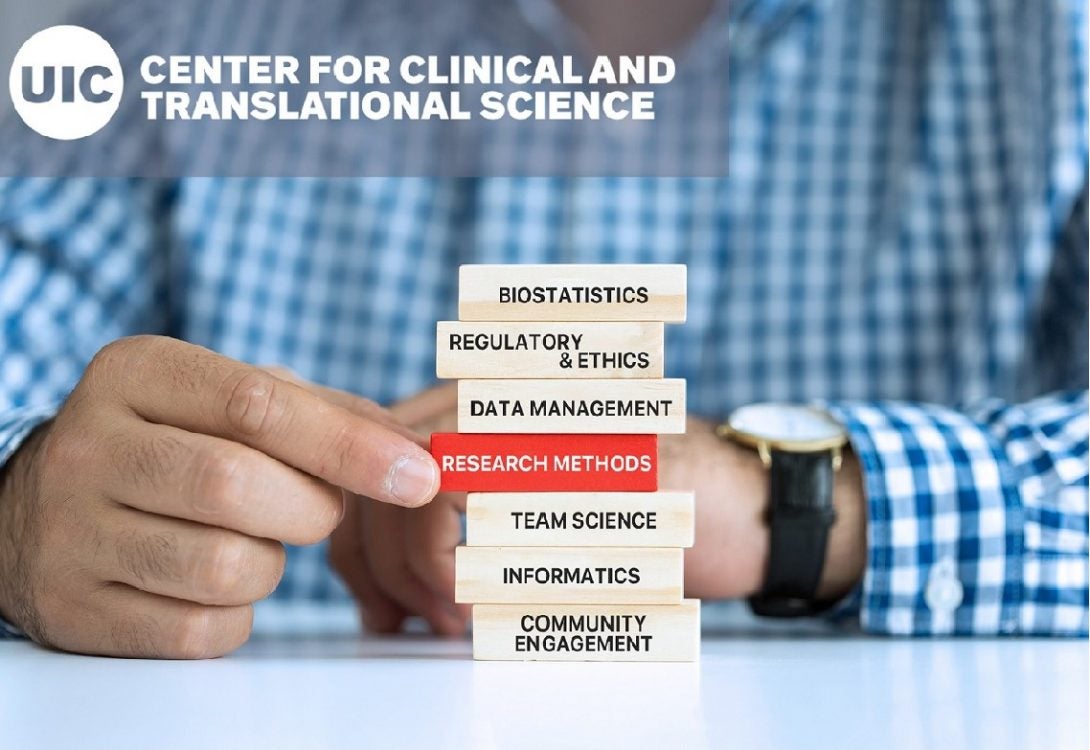 Event registration is at capacity.
Enhance Your Toolkit (Virtually)
July 2020 
Who should attend: Junior faculty, clinicians, postdocs, residents, research coordinators, and others who wish to incorporate clinical and translational research into their careers.
Purpose:
Participants will be introduced to methodologies and techniques required to conduct clinical and translational research, including but not limited to:
Basic concepts of clinical research
Ethical framework for clinical research
IRB
Experimental design
Biostatistics
Informatics
Community Engagement
Grantsmanship
Teamwork
Click here to view the schedule!
When: Monday-Friday, July 20 – July 31, 2020; sessions begin at 10AM, CST each morning.
Where: Blackboard Learn
Cost: No charge
**Upon completion of the course, attendees with 100% attendance will receive a certificate of completion and a copy of the comprehensive clinical research textbook, Principles and Practice of Clinical Research Fourth Edition
Date updated
Jun 23, 2020